Semnox Solutions Redefines Transactions with Cashless Solutions in the UK
Semnox Solutions Redefines Transactions with Cashless Solutions in the UK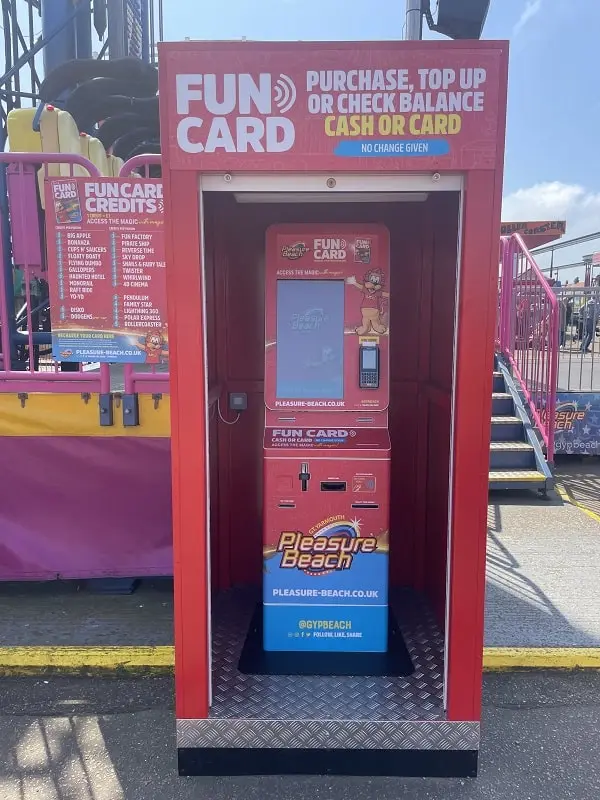 Transforming the Leisure and Entertainment Industry with Holistic Solutions
United Kingdom – Semnox Solutions, a global leader in technology-driven solutions for the leisure and entertainment industry, is making significant strides in expanding its cashless solutions in the UK market. With a commitment to delivering cutting-edge technology and innovative solutions, Semnox is transforming the industry and providing businesses with the tools to enhance customer experiences, drive operational efficiency, and increase revenue growth. Semnox has successfully implemented cashless systems at over 5 locations in the UK this year alone. The company currently serves 15+ clients and has 70+ active sites in the UK utilizing Semnox's Cashless and Inventory Management system, solidifying its position as a trusted solution provider in the region.
"In a post-COVID-19 era, the UK is witnessing a significant shift in business dynamics, with the accelerated adoption of contactless payments. We're also seeing the younger generation taking charge and emphasizing digital management systems more," said Umesh Prabhu, Director at Semnox Solutions. "Semnox's comprehensive venue management solution addresses these evolving needs, enabling businesses to achieve their objectives effectively."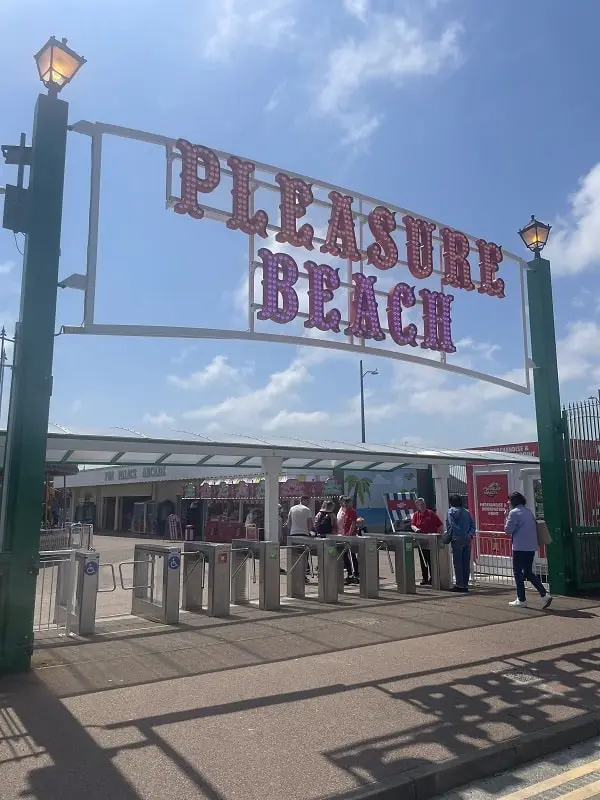 As the demand for cashless solutions continues to rise, Semnox has been at the forefront of this transformative trend. By eliminating the need for physical currency, Semnox's cashless solutions offer unparalleled convenience, security, and speed for both businesses and customers. The company's advanced technology has redefined the way transactions are conducted in the leisure and entertainment sector, unlocking new possibilities, and reaping significant benefits.
One of Semnox's newest clients, Ryan Noble, owner of Noble Leisure Arcade who has been up and running the new management software for a few weeks now said, "The response from customers and staff alike has been better than expected. The system is so intuitive and easy to use. Tickets are all automatically saved and stored on their card."
Cashless solutions that were installed at Noble Leisure include RFID technology arcade game cards, Lumin card readers for "tap-to-play" functionality, three self-service kiosks empowering guests to effortlessly manage their card balances and purchase game credits, as well as the ability for operators to personalize promotions, loyalty programs, and targeted marketing campaigns based of new data insights available to clients using Semnox Solutions.
"The main benefits we have seen so far are an uplift in revenue, and we have gained valuable data from the reporting which allows us to make more conscious decisions to move the business forward," commented Jimmy Jones, Chairman of Great Yarmouth Pleasure Beach, who also just deployed Semnox technology. "Semnox has allowed us to revolutionize our form of operation, using modern technology to our advantage and allowing us to gain valuable data of our park's performance, which we feel in our industry is essential for growth." Key elements of the Semnox system installed at Pleasure Beach include 10 access control gates with an entry validation system, more than 30 Xter Readers at ride locations, annual membership management software with photo validation, online and on-site attraction bookings, and seven self-service kiosks throughout the park for easy and convenient purchasing.
As consumer behavior evolves, with an increasing preference for cashless payments, Semnox Solutions is well-positioned to cater to the needs of businesses in the UK market no matter the venue size. The company's robust pipeline of projects demonstrates the market demand for Semnox's cashless solutions.
The company's latest venue to migrate to Semnox, YuMe World, was able to switch from its old legacy system in less than four days. The project included over 100 arcade game installations, four self-service kiosks, and inventory/redemption management software. However, the main reason for switching was due to lack of support, unacceptable lead time for new orders, and its unresponsive sales team.
"Their dedication to customer satisfaction is truly commendable," said John Sullivan, owner of YuMe World. "The support team at Semnox played a pivotal role in our decision to upgrade our old system, and we look forward to working with them on our next project." With its innovative range of venue management solutions, Semnox's software support team works diligently to assist clients with seamless software integration, upgrades, and maintenance, ensuring optimal performance and longevity for entertainment venues. By automating key processes and minimizing manual efforts, Semnox allows its clients to adapt to the changing industry, improve revenue, increase efficiency, and enhance the guest experience.
For more on Semnox Solutions, or a comprehensive and personalized demo contact us at: sales@semnox.com to set up an appointment today.
About Semnox
Semnox Solutions is a leading provider of technology-driven solutions for the entertainment and leisure industry. With a strong global presence in over 55+ countries and a diverse portfolio of successful deployments at over 2000 sites, Semnox continues to be a trusted partner for amusement parks, FECs, waterparks, and entertainment venues worldwide.