Bounce Bounce Opens Second Texas Location with Semnox Solutions
Bounce Bounce Opens 2nd Texas Location with Semnox Solutions
Missouri City Trampoline Park Implements Parafait Arcade Debit Card System and Self-Service Kiosks
Dallas, TX – With a global presence in over 55 countries, Semnox has added Bounce Bounce to its growing list of US clients. Bounce Bounce is a Texas Trampoline Park that opened a second location in Missouri City using Semnox's Arcade Software Solutions.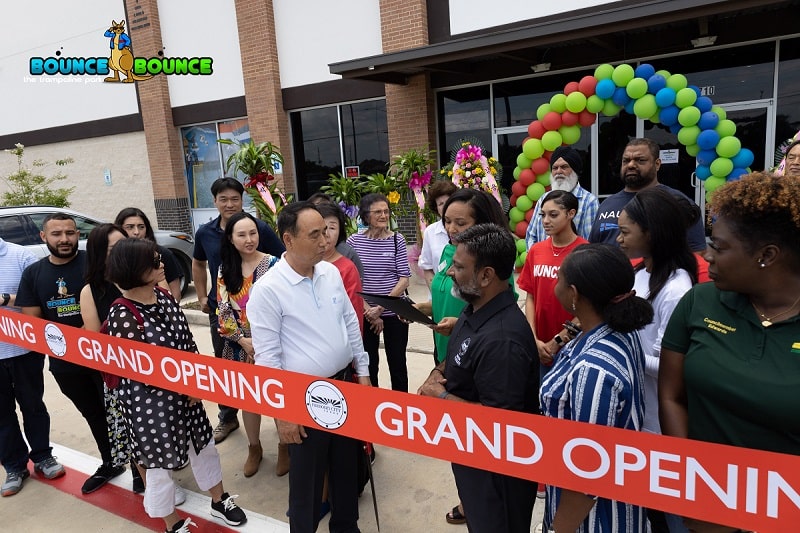 "When we decided to open our newest location, we did our homework," explains Sarah Kim, owner of Bounce Bounce. "We considered bigger, more well-known companies, but when we talked to peers in the industry, there was a lot more positive feedback about Semnox."
Bounce Bounce is a family-owned and operated trampoline park. In addition to Sarah, her dad, Yong Kim, and husband, Jae Kim, are also owners who are extremely hands-on, splitting up their time running both facilities. Bounce Bounce's original location has been open for 6 years in Cypress, TX and has a small coin-operated game room. In addition to trampolines, the new facility in Missouri City, TX features an arcade and redemption center. The new arcade features Parafait's arcade debit card system that offers an easy-to-use self-service kiosk that offers up-selling features and helps improve customer service by reducing lines at the ticket counter.
With the arcade cashless system, customers can purchase RFID arcade cards from Parafait's self-service kiosk, check account balances, recharge accounts, and much more with maximum efficiency and minimal involvement from Bounce Bounce staff.
Bounce Bounce also invested in Semnox's arcade cashless system which uses one-tap wireless debit card readers for its arcade games. This facility enables an arcade debit card system that allows cashless transactions using debit card readers that are portable and built for wireless networks. This also empowers Bounce Bounce with the ability to move around arcade games from time to time with ease.
Opening any new business is expensive. According to Forbes, financial limitations are one of the biggest obstacles to delivering a seamless experience to your arcade center. Technology solutions are a big expense in the amusement industry, especially for new businesses.
"The main motivator for us was value. Semnox wanted our business and was competitive in pricing, explained Sarah. "After meeting with Bepin Jose from the Semnox team, we were willing to take a chance. And since then, he has been so on top of things every time we reach out to him!"
Bepin Jose, President of Semnox Americas, says, "We are thrilled that Bounce Bounce selected us for their technology solutions over our competitors. We like to think that in addition to customer service and value, our customers also see how effective our technology is for growing revenue and gaining valuable insights."