Flippers Cinema and Arcade Modernizes Facility with Semnox Solutions
Flippers Cinema and Arcade Modernizes Facility with Semnox Solutions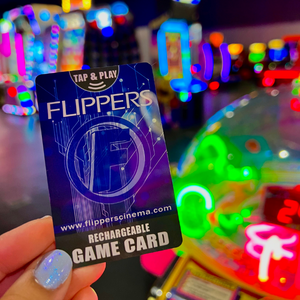 Hollywood, FL – Flippers Cinema and Arcade, a unique entertainment venue in Hollywood, FL, has recently modernized its facility from being a coin-operated game room to becoming a state-of-the-art arcade featuring the latest technology in arcade gaming.
Powered by Semnox's Parafait suite of solutions with self-service kiosks and RFID card readers, its arcade can better manage key processes while offering a better user experience for its guests. The new system also allows for loyalty programs and upsells with movie purchases, making it easier for customers to enjoy a seamless and convenient entertainment experience.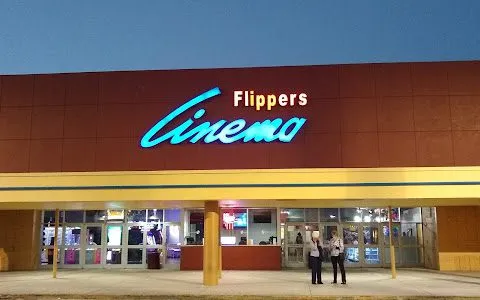 "We are thrilled to partner with Semnox Solutions to enhance our arcade offerings," said Jeff Condon, owner of Flippers Cinema and Arcade. "The new upgrades not only streamline our operations, but they also provide our customers with a more personalized and interactive experience."
The Semnox self-service kiosks allow customers to purchase and reload game cards, access loyalty programs, and buy upsell packages with movie purchases. The Lumin RFID card readers enable "tap-to-play" functionality for quick and easy access to gameplay, without the need for manual entry. It also tracks redemption points and eliminates paper tickets causing fewer issues for operators.
Semnox offers technology solutions for all-size operations, from one-unit locations to large, multi-unit clients. With a global presence in over 55 countries, Semnox Solution prides itself on top-notch customer service. "No matter the size of the operation, our clients tell us that Semnox support is unparalleled in the industry," says Bepin Jose, President of Semnox Americas. "We pride ourselves on our effective customer support processes that have been very effective."
About Semnox
Semnox Solutions LLC (https://www.semnox.com) provides technology and creative solutions for the entertainment and amusement industry. Semnox's Parafait suite of products is operational at over 2000 sites spread across 55-plus countries.
Flippers Cinema & Arcade
Flippers Cinema & Arcade is known for its unique combination of classic arcade games and movie screenings. Before settling in for a movie, guests can enjoy a range of interactive games, including pinball, air hockey, and classic arcade games.