Semnox Adds Major New US Client to its Growing Network
Semnox Adds Major New US Client to its Growing Network
Monster Mini Golf unifies all 30 locations with a complete ecosystem of integrated solutions.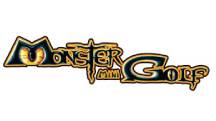 Dallas, TX – Semnox Solutions, which builds holistic technology solutions for the entertainment and leisure industry, will now be utilized in 30-plus Monster Mini Golf locations across the nation and in Canada with state-of-the-art technology upgrades.
Monster Mini Golf, an indoor glow-in-the-dark family entertainment center that features an 18-hole mini golf course, laser tag, and an arcade, began migrating its point-of-sale systems and arcade management systems to Semnox's Parafait suite of solutions this year. Being one of the fastest-growing family entertainment franchises in the industry, Monster Mini Golf needed a way to provide central reporting to HQ and cohesion among its franchisees.
"We offer our franchise owners some flexibility within their market, which is different from other Semnox multi-unit partners," said the President of Monster Entertainment, Chris King. "Together we had to create a hybrid scenario to develop all needs effectively. The all-in-one system creates unification of all technologies, and the fair subscription rate doesn't gouge expenses which is a nice touch in this industry."
Monster Mini Golf offers different promotions, special packages, and loyalty programs depending on location. Some locations used token-based arcade games, while others used magnetic swipe cards. Franchisee operators at each location will receive a new POS system, an arcade RFID card reader system upgrade, and self-service kiosks provided by Semnox Solutions.
"Our operators were using several POS Systems as well as various 3rd party applications to operate their centers. This was a barrier to effective management and analysis of our business, as we had no unification or top-level transparency," said Chris King. "The Semnox system provided an all-in-one system that brought us all together and incorporated new tools such as online booking/reservations and e-commerce."
The POS system will allow operators to set their own promotions while creating central reporting metrics for the corporate office. RFID card readers and kiosks will help increase revenue and provide an overall better guest experience. King said, "Of the venues we did move over, there was a 25-30 percent immediate jump in revenue, including arcade play, as well as the ability to create and sell attraction combinations."
Monster Mini Golf has grown organically over the past 17+ years and as of January 3, 2023, the Founder sold the franchising company to a group of its top franchisees who have plans to aggressively accelerate growth in the coming years. By the Fall of 2024, all 30-plus locations and future locations will be powered by Semnox Solutions.
About Semnox
Semnox Solutions LLC (https://www.semnox.com) provides technology and creative solutions for the entertainment and amusement industry. Semnox's Parafait suite of products is operational at over 2000 sites spread across 55+ countries.
About Monster Mini Golf®
Monster Mini Golf is the leader in cutting-edge indoor Glow in the Dark Family Entertainment Centers. Founded in 2004, the company boasts 30 (and counting) 18-hole miniature golf courses across the country and Canada. Each custom-designed 18-hole miniature golf course features an arcade game area, private event rooms, an in-house DJ, and entertainment for the whole family. For updates on campaigns and other Monster Mini Golf news, visit www.MonsterMiniGolf.com and follow us on Facebook @MonsterMiniGolf.