5 Reasons to Choose Self-Service Kiosks for Arcades & FECs
5 Reasons to Choose Self-Service Kiosks for Arcades & FECs
Self-service technologies have been on the rise for several years now, but the COVID-19 pandemic has boosted demand to never-before-seen levels! While there are a variety of these technologies available for entertainment venues, self-service kiosks for arcades and FECs are the most popular. They can serve a variety of functions and can be deployed quickly with minimal setup time.
But before you can find a reliable kiosk solution provider and start making inquiries about the different types of kiosks available, it's important to know why kiosks can be beneficial for your entertainment venue. So if that's the question on your mind, you have come to the right place! Let's look at 5 reasons to choose self-service kiosks for your arcade or Family Entertainment Center.
Reduced queuing and increased customer convenience
The most obvious reason to opt for kiosks is the fact that they help your guests to purchase RFID cards, check account balance, and recharge their accounts all on their own! This helps bust queues, giving your guests more time to have fun!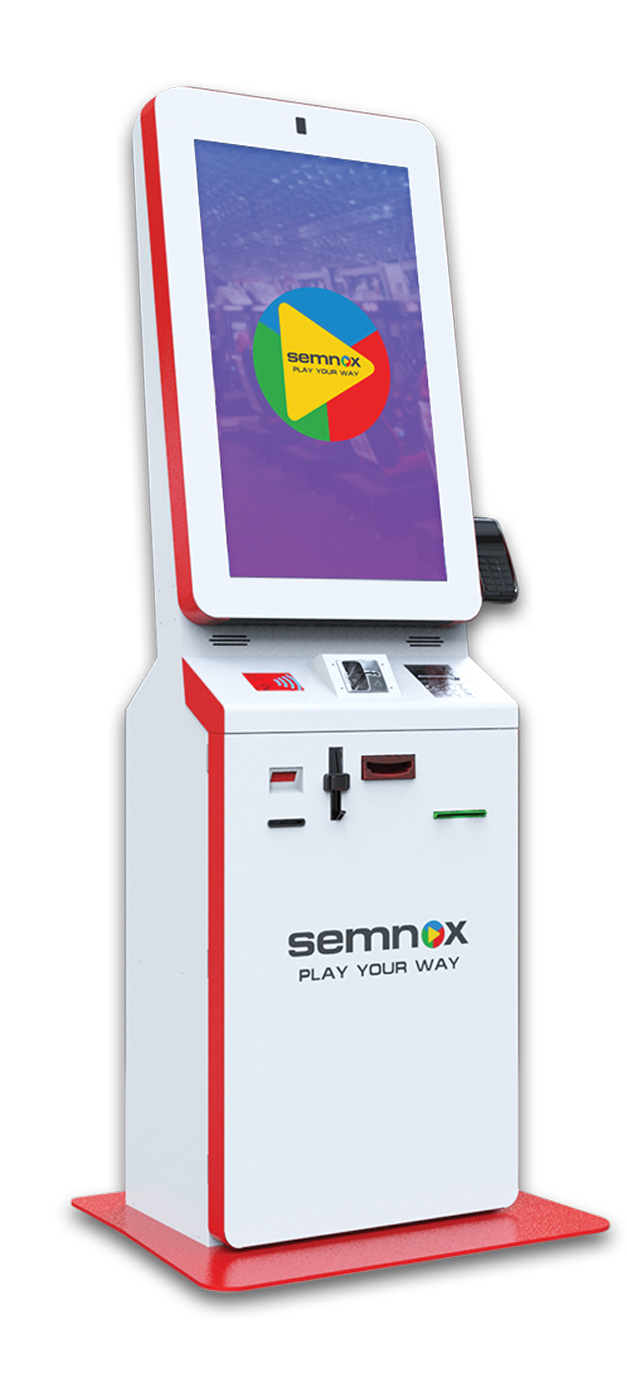 FEC kiosks are easy to use — they have large display screens with an intuitive interface that supports multiple languages. Guests can make payments in their preferred mode — paper currency, coins, debit cards, or credit cards in leading economies. Kiosks can also support new customer registrations.
If you're looking for a basic kiosk that has all the essential functionality mentioned above, then you can opt for the RFID card issuing Parafait Klassic kiosk. A variant of this kiosk is also available for food courts!
Reduced overhead and staffing costs
While deploying new kiosks at your venue involves an upfront investment, it leads to major cost savings over time. You will not need as much staff to be present as guests can go up to the kiosk and take care of their own needs.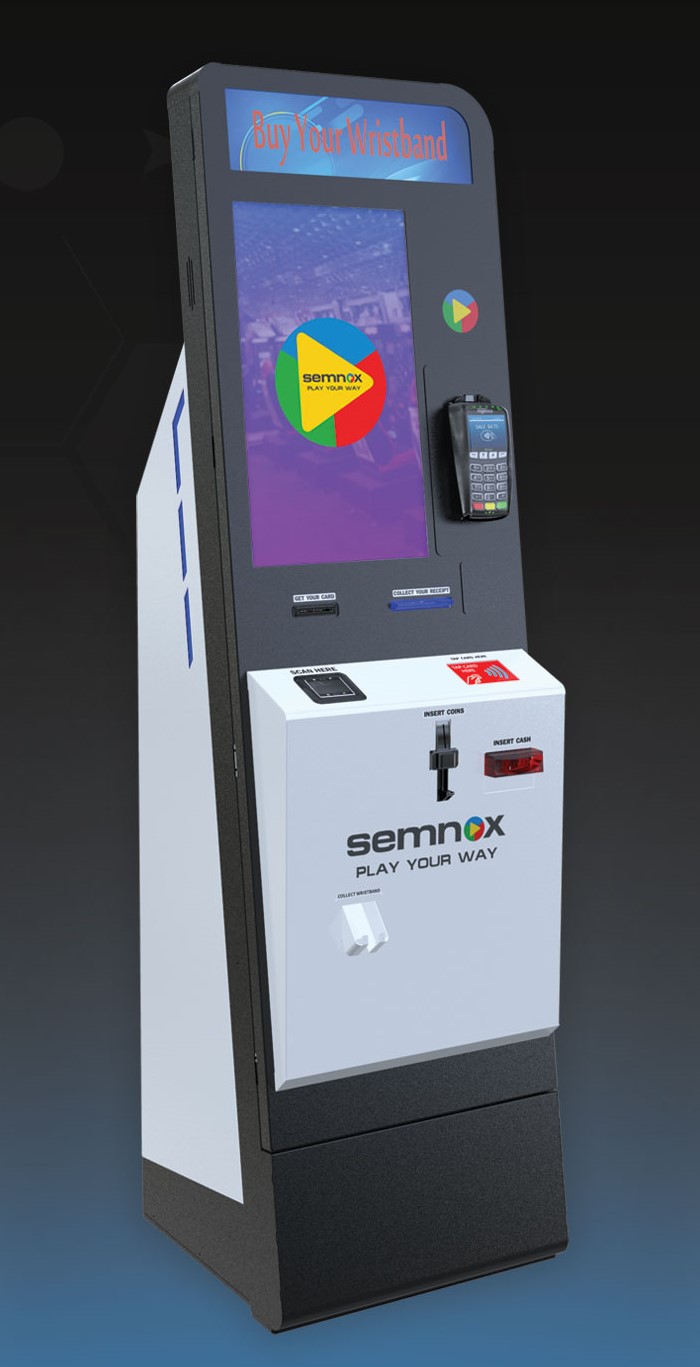 If you're wondering about the cost of maintaining or repairing the kiosks, the maintenance costs are minimal. And if you choose a good kiosk solution provider, then you don't have to worry about the kiosk breaking down often.
Self-service kiosks can be the best solution — especially for remote and unattended locations, or for small businesses. You can opt for an all-in-one kiosk that comes with an in-built server. The Parafait Komplete kiosk is a good example of this type — it also comes with a compact network security appliance that ensures 24×7 connectivity.
"The All-In-One Komplete Kiosk allowed us to save necessary space and provided a self-serve option for our customers, freeing up employees from selling cards or attractions," says Jenna Boyo, Owner of Planet Lazer Kelowna.
Boost revenue, reduce pilferage, and eliminate errors
While kiosks help you cut costs, they can also help you boost revenue. All kiosks can be configured with products and offers, and some like the Parafait range of kiosks can be configured with upsells. In fact, you can have some products or offers available exclusively on the kiosk to encourage your guests to use them.
By automating sales or redemptions with kiosks you also reduce pilferage and eliminate errors, further boosting your margins.
Guests get a minimum contact experience
Guests are looking for minimum-contact experiences where they don't have to interact with staff. The seamless purchase or redemption process that a kiosk offers is bound to delight them and get them to come back to your venue for more!
Kiosks help speed up the redemption process
Many Family Entertainment Centers and arcades give their guests the opportunity to win loyalty points by playing at their venue. These points can then be redeemed for prizes and purchases at the venue. While the traditional redemption experience involved paper tickets, modern venues using RFID cards can choose to credit the loyalty points onto the cards.
When a guest wants to redeem the points, they simply have to go to the kiosk — like Parafait Klaimprize — which is a redemption kiosk for arcades and FECs. Klaimprize also accepts manual ticket receipts apart from cards. The guest has to simply select the gifts of their choice and submit the redemption order request. They can then simply go up to the Redemption counter when their number gets called and pick up their chosen item!
"We added two Klaimprize kiosks and now customers can go up and choose their own redemption prices. This has cut down on our staffing cost because on slow days we don't actually have to staff the redemption counter," says Jeff Willy, Owner of Loveland Laser Tag.
Are you looking for a self-service kiosk for your arcade or Family Entertainment Center? Then check out the Parafait range of kiosks — trusted by 1800+ venues across the world! Get one or more deployed at your venue at the earliest — reach out to our representative by phone or email us at sales@semnox.com.